Journal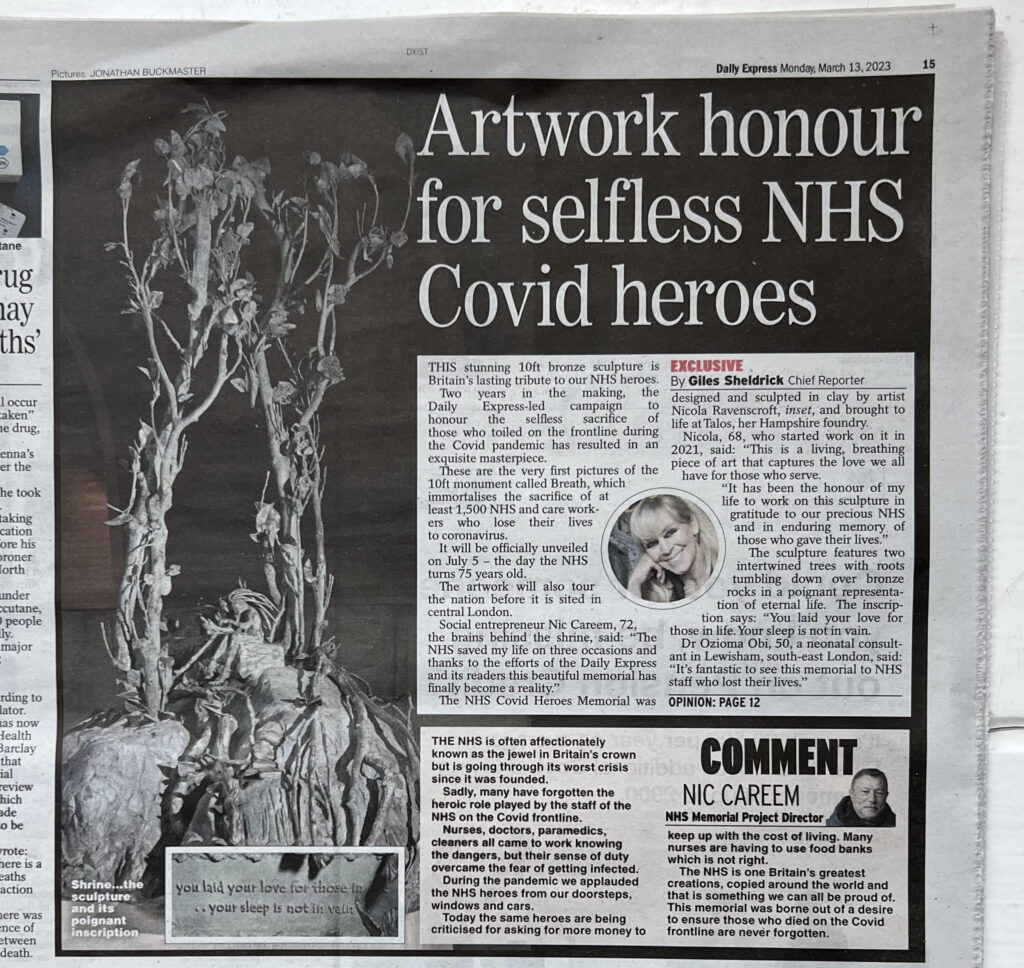 • • •
from "Lines Composed a Few Miles Above Tintern Abbey, On Revisiting the Banks of the Wye During a Tour, July 13, 1798" by William Wordsworth
"ILLUMINATION" gold leaf, gesso and watercolour on vellum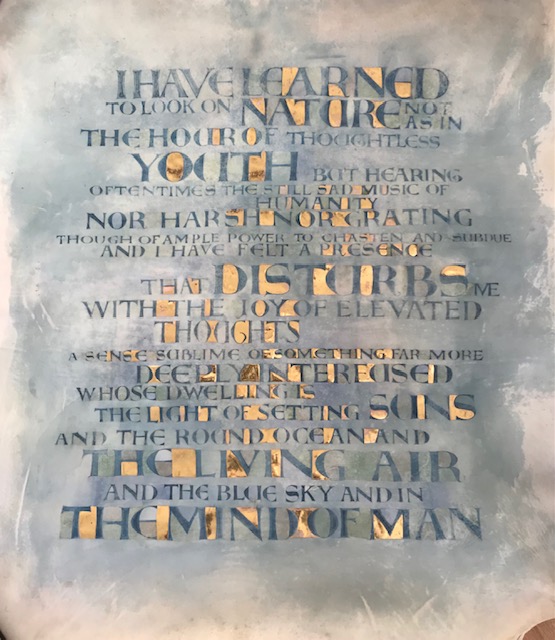 • • •
https://www.artway.eu/artway.php?id=1144&lang=en&action=show&type=imagemeditations
And a little child shall lead. Isaiah promised a child born for us who would establish endless peace upheld with justice and righteousness. He described a time when the wolf shall live with the lamb, the leopard lie down with the kid, the calf and the lion and the fatling together, a little child leading them.
Isaiah's vision of the peaceable kingdom is centred on a child born to be the Prince of Peace. When the promised child came among us, he said: 'Let the little children come to me, and do not stop them; for it is to such as these that the kingdom of God belongs'; 'Unless you change and become like children, you will never enter the kingdom of heaven'; 'Whoever becomes humble like this child is the greatest in the kingdom of heaven' and 'Whoever welcomes one such child in my name welcomes me.'
• • •
https://www.artlyst.com/features/nicola-ravenscroft-sculpture-with-a-peaceful-stillness-revd-jonathan-evens/
Nicola Ravenscroft A graduate of Camberwell School of Art, she has owned and run a sculpture gallery and, as an art teacher, has nurtured many young people into celebrating their inherent creativity and thinking beyond the walls.
Nicola has recently been commissioned to create a memorial to honour the bravery of front-line NHS and care workers in the fight against Covid. Nic Careem, who proposed and directs the project, has set up a committee including MPs and Peers to oversee the project and raise funds. The project has the backing of Health and Social Care Secretary Matt Hancock and members of the public are currently being asked to propose a fitting name for the memorial.
Nicola says she is 'deeply honoured to be commissioned by the anti-poverty campaigner/visionary Nic Careem, parliamentarians Dean Russell MP and Lord Rami Ranger, co-chairs of The NHS & Social Care Memorial Committee to create a new bronze sculpture in gratitude to our precious NHS, and in enduring memory of those who, on the COVID front line, "gave their love for those in life: their sleep is not in vain".'
• • •
https://www.deanrussell.co.uk/news/watford-mp-dean-russell-leads-nhs-care-workers-memorial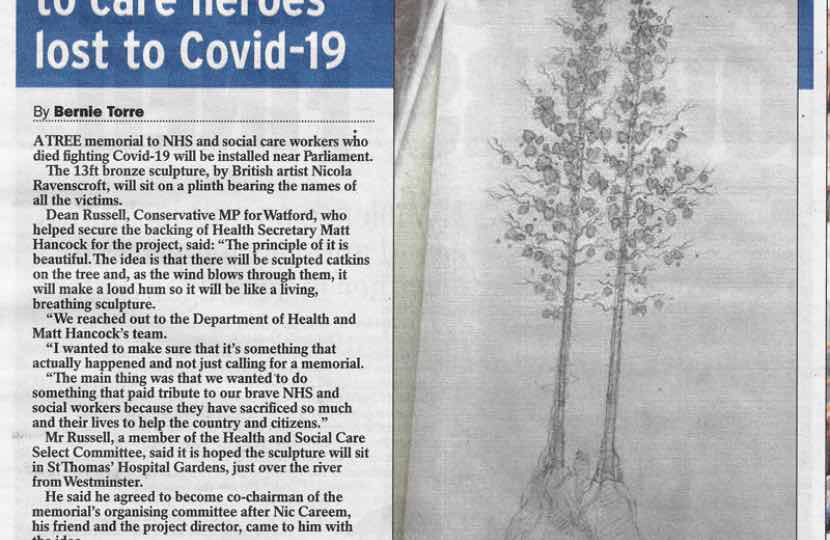 As announced in the Sunday Express today, a memorial to remember the bravery of front-line NHS and care workers in the fight against Covid has received Health and Social Care Secretary Matt Hancock's backing, and sculptors will now begin the carving process.
The 13ft bronze sculpture will honour all NHS and social care heroes who died in the battle against Covid. It will have every one of their names etched into the stone plinth which the sculpture will stand on.
"This memorial will be a powerful reminder to all of us of the bravery and sacrifice all of our NHS staff and social care workers have made during this global pandemic. I'm proud to be part of this important project and now we would like the great British public to come up with a fitting name for the memorial."
• • •